Auckland Tiler Services – Residential and Commercial Tiling
From the smallest bathroom floor to the largest commercial shop floor, every tiling job is completed right the first time.
With over 25 years of tiling and waterproofing in Auckland, you can trust JB Tiling for your next interior or exterior tiling job.
Using quality material approved for New Zealand's diverse conditions, you can be assured that your tiles will stand the test of time.
For a quality finish by a qualified tiler and council approved interior waterproofer, get in contact with JB Tiling today!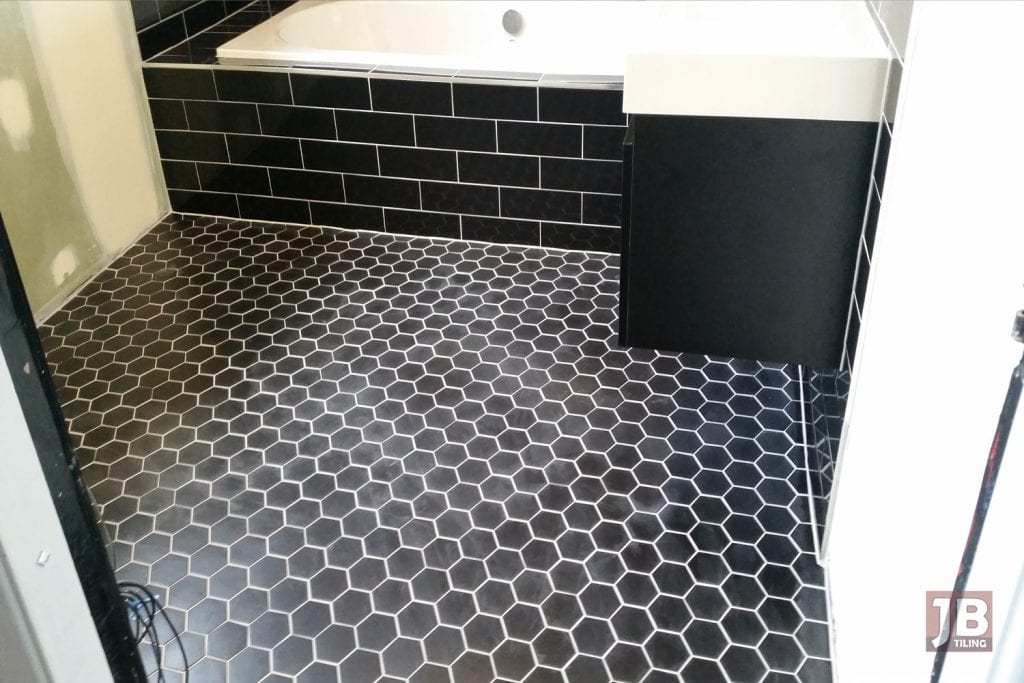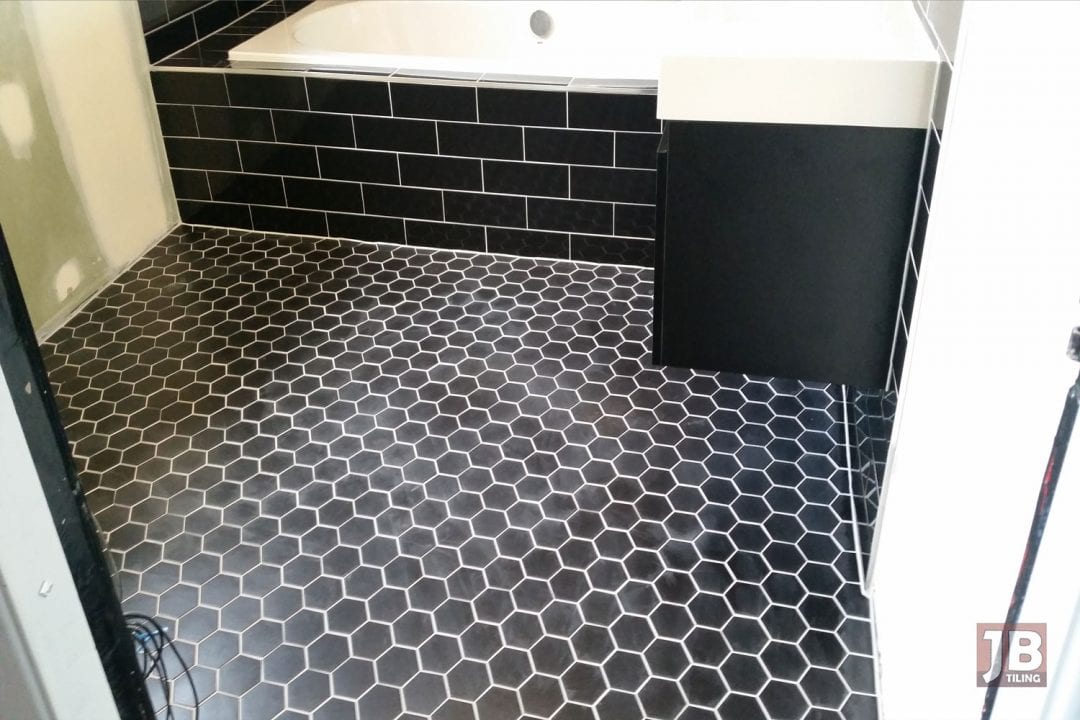 Have a look at what JB Tiling has to offer:
Providing you with a complete range of tiling and waterproofing services for both residential home and commercial properties in the Auckland area.
• Interior Floor and Wall Tiling
• Interior Waterproofing In All Wet Areas
Get in contact today to organize a free, no-obligation quote and measure of your next tiling project!
Tiling and Waterproofing all over Auckland, including West Auckland, North Shore, Central Auckland & South Auckland. Work outside of Auckland is also considered!
If you require some tiling or waterproofing work, then look no further than JB Tiling!
Looking to renovate your bathroom with a fresh modern look and new tiles?
Avoid the risk of cowboy tilers and use a qualified and certified tiler to get the best result that'll last for years.
JB Tiling can build the shower upstand, fully waterproof it to council regulations and tile the floors and walls in any variety of materials.
From natural stone to glass mosaics, porcelain tiles and even slate.
We can provide a free measure and quote and tile consultation to help you choose your ideal tile that will not only look great but also work great in your new bathroom.
No two bathrooms are alike and we like to treat every job with the same respect and care that you would expect from a professional tiler.
To ensure your tiles and grout continue to look great for years to come, we only use tiling materials that are suitable for New Zealand conditions and follow proper tiling techniques.
The only corners we cut are those on tiled patterns like you see in the photo!
Increase the value of your home and business with a quality bathroom tiler. Contact me today!
Did you know there is a deck surface that will never lose its colour, won't need restraining or painting and won't rot?
Laying porcelain tiles on your new deck is a perfect way to get a tough and durable surface that will look great for years to come.
Tiled decks have been around for many years but recently the Auckland City Council has passed new regulations on how they are installed.
Traditional tile adhesives and waterproofing systems are no longer allowed to be placed on outdoor decks and a new way of exterior tiling has arrived.
Floating deck jacks and floating deck tiles are now the modern way of tiling decks. 
With a quality exterior waterproofing applied to the surface of your residential or commercial deck, these floating deck jacks are simply placed on top and arranged to hold the floating tile in place.
They provide a solid and flexible surface that can withstand the usual rigours of outdoor life and foot traffic, all while allowing water to safely flow underneath them to draining points. 
JB Tiling can arrange the right amount of deck jacks, provide a free tile consultation on the right floating tile and even arrange to get your deck properly waterproofed by a certified outdoor waterproofer.
Once the deck is ready, we will install the deck jacks and floating tiles using specialist tools that will transform your deck to a beautiful tiled finish that will endure the kiwi lifestyle for many years to come.
Commercial Tiling Auckland
Apart from residential tiling in Auckland, JB Tiling also specialises in commercial tiling work.
We have worked with numerous high profile commercial clients like Westfield Shopping Centres, The Grand Chancellor Hotel and TVNZ to name a few.
From factories to shop fronts, breweries, restaurants and any commercial building in between, JB Tiling has experience tiling them!
Both floor and wall tiles, whether they are external or internal, can be done by us.
We understand that commercial tiling requires specialist tiling techniques to ensure the tiled finish lives up to the demands of high traffic flow and increased exposure to harsh conditions
We have the right tools and know-how – not to mention training and experience – to ensure that your commerical tiling application will endure for many years to come.
Epoxy grouting of your tiled surface can also be carried out to minimalize grout damage and colour-fade in high stress areas.
Additionally, all food preperation areas require epoxy grout as part of the Auckland Council regulations for commercial kitchens. We adhere to those rules so that your premises passes code and you can open your doors to hungry customers and a smiling council inspector.
Over 25 years tiling houses in Auckland and the North Shore. For all your interior/exterior residential and commercial tiling and waterproofing needs contact JB Tiling today.